Inside Track - Mindful Movement
March 26, 2023 10:00 AM - 11:00 AM
|

Near See's Candies on the lower level
---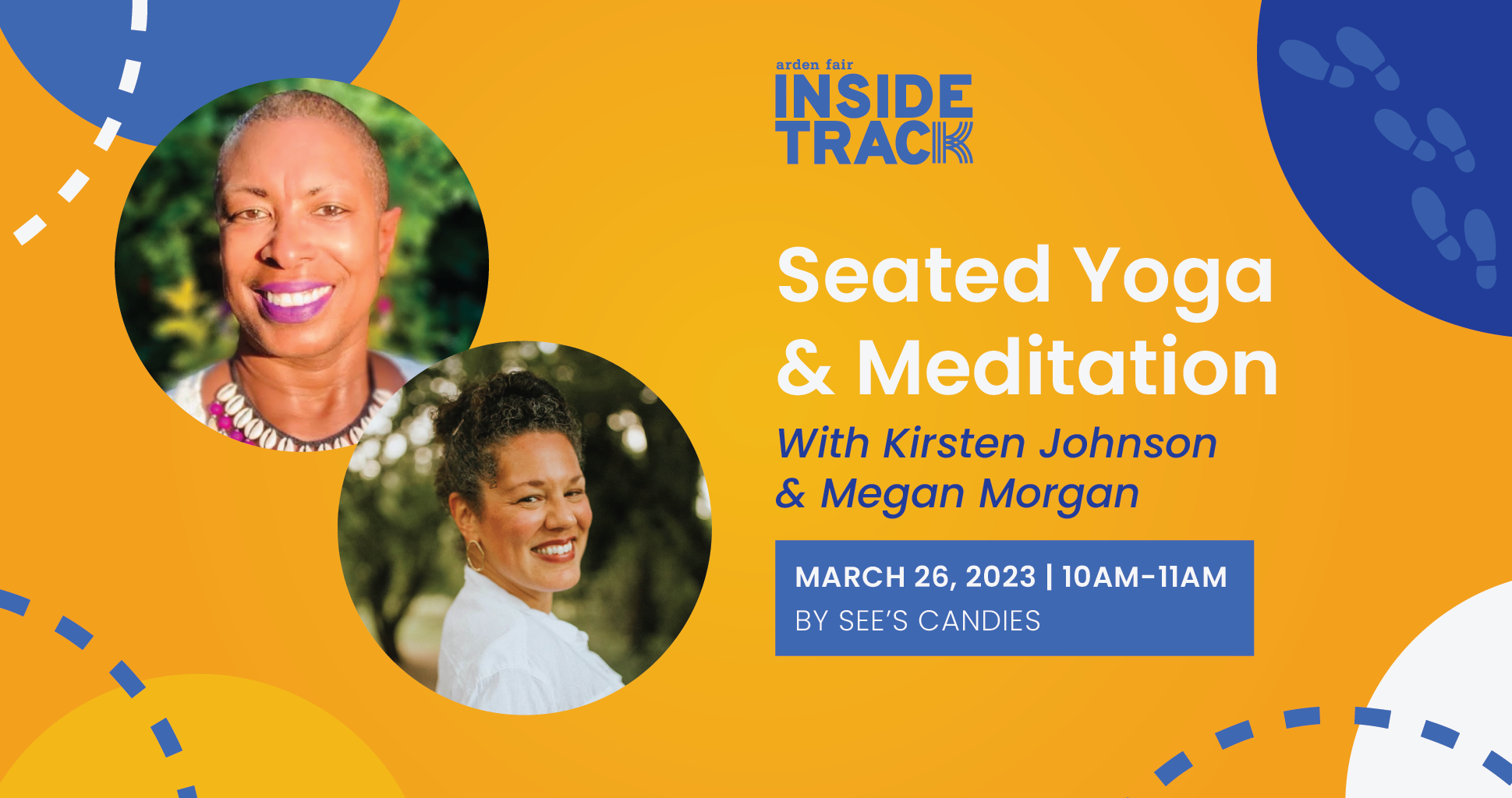 Mindful Movement
When: Sunday, March 26th at 10am
Where: Near See's Candies
What: Join our Inside Track community and hosts Kirsten Johnson and Meagan Morgan for energizing light treats and healthy exercises for your mind and body. Mindful Movement will include gentle seated yoga work led by host Kirsten Johnson with an accompanying "Mindful Moment" led by Megan Morgan. The "mindful movement" yoga is specifically designed to be inclusive of all body types and will involve light breathwork. The "mindful moment" will share information on the benefits of mindfulness, breathing techniques, and other useful tips.
What is Inside Track?
Inside Track is Arden Fair's indoor walking program. This no cost all-inclusive program encourages people from all ages and walks of life to be more active and well together. The program promotes physical movement, community building, and a happy and healthy lifestyle. Members will get exclusive year-round access to enter and walk inside Arden Fair seven days a week from 7am to 7pm. Click on the flyer at the bottom of this page for a map of Arden Fair.

Interested in joining?
Join our health movement and be part of our growing community! Whether you're starting out on your wellness journey, an active guru, or someone who is looking to consistently get your steps in, Inside Track is for you!

Want to join? Registration today at ardenfair.com/insidetrack.