Inside Track - Mall Walker Wellness Program
Starting January 31, 2023
---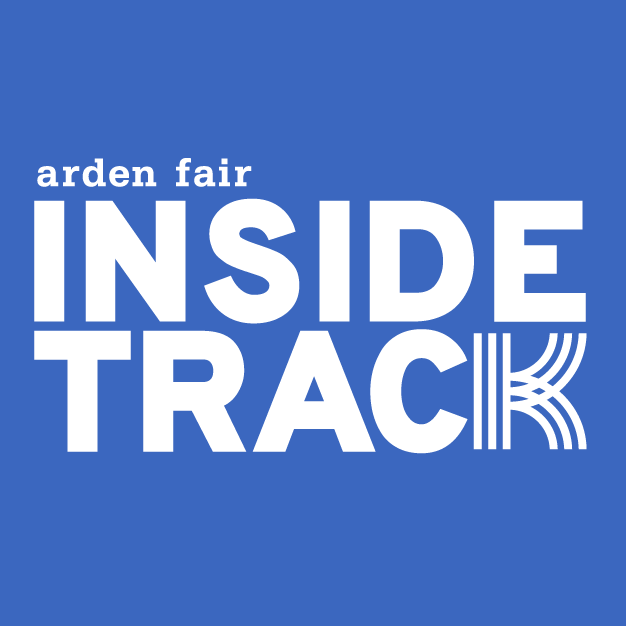 Arden Fair is excited to announce the relaunch of our wellness program, Inside Track! The program is back and we're shifting our focus to promote the whole person!
What is Inside Track?
Inside Track is Arden Fair's indoor walking program. This no cost all-inclusive program encourages people from all ages and walks of life to be more active and well together. The program promotes physical movement, community building, and a happy and healthy lifestyle. Members will get exclusive year-round access to enter and walk inside Arden Fair seven days a week from 7am to 7pm.

Why join Inside Track?
1) Reliable convenience: enjoy weather-proof walks, reenergize with a quick snack afterward or take care of that shopping list while you're here.
2) A calm & peaceful start to your day: members can enjoy the tranquility of Arden Fair's well-lit, quiet, and open spaces. Explore the great indoors while walking past foliage as natural light illuminates from the high glass ceilings. Regardless of seasonal changes and conditions, members can feel assured they will always have a comfortable, temperature-controlled indoor environment to get their steps in for the day.
3) Accessibility: Arden Fair is a free space where guests can exercise, interact, and walk without barriers like uneven terrain, stairs, or hills.
4) Community: meet fellow Inside Track members and find your next walking buddy at our events!
5) No Pressure: walk at your own pace. Inside Track is designed for all ages and levels of fitness. Walk with other members, or walk solo, filling out your mileage card to tally your miles walked.
6) Prizes: dedication to health doesn't go unseen! Once participants hit specific walking milestones, a prize can be collected at any of our events.

Interested in joining?
Join our health movement and be part of our growing community! Whether you're starting out on your wellness journey, an active guru, or someone who is looking to consistently get your steps in, Inside Track is for you!

Want to join? Registration today at ardenfair.com/insidetrack.