Now through December 31, 2020
---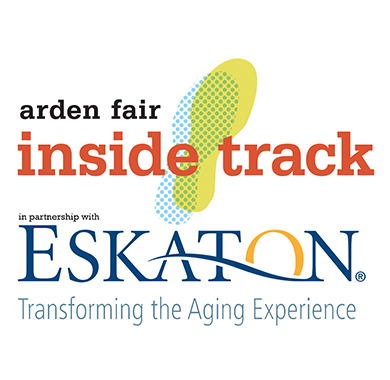 Update as of April 28, 2020: As a preventative measure, we will be postponing our planned May 21 event. We apologize for this inconvenience, and we look forward to getting together for future events. Please check this page for further updates.
Inside Track is a health and community driven mall-walking program designed to encourage safe exercise and unity at Arden Fair. You can join the program by contacting (916) 514-4100 Monday through Friday, 9am to 5pm.
Inside Track is sponsored by Eskaton. Eskaton is the largest non-profit community-based organization in the Greater Sacramento area, providing senior citizens and their families the professional and caring assistance that they need. Through this partnership, Eskaton is able to provide health education to participants and patrons of the program.
To learn more about Eskaton, wellness tips, and invitations to events, sign up at the Eskaton website here.
---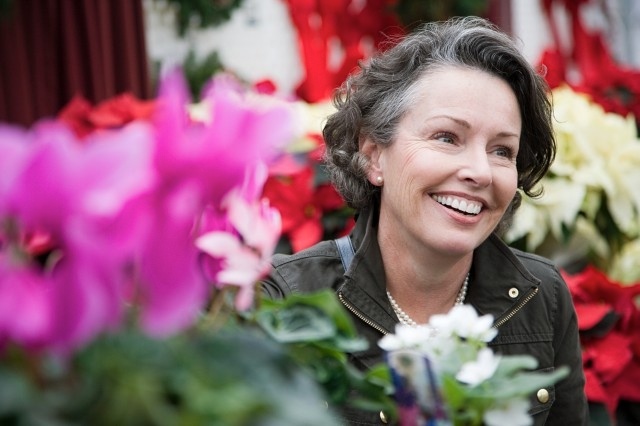 Breakfasts, with health and wellness presentations, are held quarterly to help educate the community on what it means to age gracefully and surround yourself with a caring atmosphere.
Upcoming events:
February 20
Heart Health
May 21
Brain Health: This event has been postponed. Future updates will be made available on this page.
August 20
Fall Prevention: This event has been postponed. Future updates will be made available on this page and via newsletter.
November 5
Power of Gratitude: This event has been postponed. Future updates will be made available on this page and via newsletter.
Unless otherwise noted, all event workshops begin at 8:30am at the Food Court (located on the 2nd floor), with complimentary cholesterol, glucose and blood pressure screenings beginning at 8:00am and breakfast served at 8:15am.
---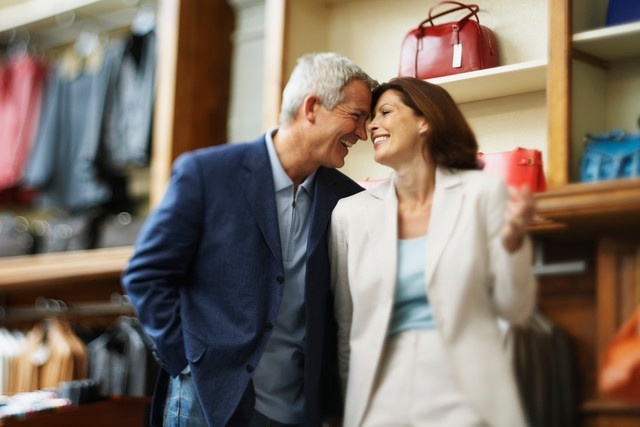 LEARN MORE ABOUT INSIDE TRACK:
What does it mean to be a member?
Membership in the Inside Track program is an optional benefit designed to reward you for walking. Inside Track offers you the convenience of walking in a safe, climate-controlled environment year round while earning valuable rewards.
No pressure.
Go at your own pace. Inside Track is designed for all ages and levels of fitness. There's never any pressure to compete, so you are free to cover as many miles as you like, stopping whenever you want to rest, window shop, or socialize. Walk with other club members, or go solo, filling out your mileage card to tally your miles walked.
How do I get a mileage card, and how do I turn them in?
Pick up new mileage cards and turn in your completed mileage cards at the drop box located on the lower level near the Bank of America ATM machines.
How far is 1 mile?
One-Mile is equal to about two laps around the upper level of the shopping center. Two laps around the lower level is equal to 1.5 miles.
What are the benefits?
Inside Track members receive a quarterly newsletter with healthy tips and tricks, and an invitation to join us for a quarterly breakfast inside the Arden Fair food court. The breakfast will feature on-site health screenings and a guest speaker to discuss health related issues. Milestone prizes are distributed upon check-in at the Inside Track Quarterly Breakfast.

When can I walk?
You can walk any day, starting one hour before the mall opens, at the earliest. Example, if the mall opens at 11am, you may start walking at 10am.

What Kind of Prizes Can I win?
Inside Track members who log their miles and turn in their cards will receive the following:
Sign up - Pedometer
100 Miles - Lanyard for Keys

500 Miles - Sweat Band

1,000 Miles - Drawstring Bag

2,000 Miles - Exercise Band

3,000 Miles - Long Sleeve T-Shirt

5,000 Miles - $50 Gift Card
Milestone prizes are subject to change, but the mileage prize value will remain the same. We reserve the right to substitute gifts of equal or greater value.

More Questions?
Give us a call at 916-514-4100.