---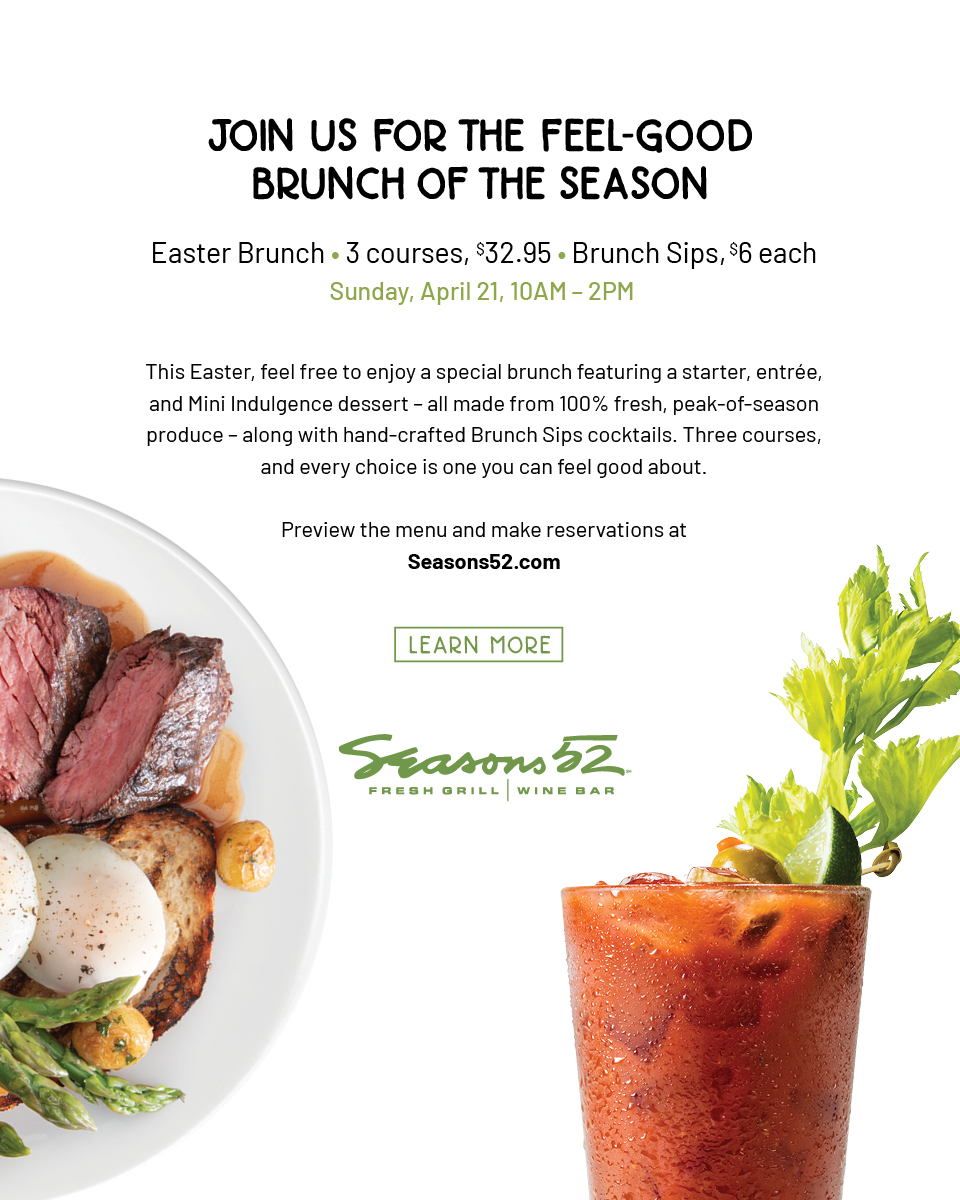 Join Seasons 52 for the feel-good brunch of the season!
Sunday, April 21, 2019 10am to 2pm
Enjoy 3 courses, $32.95, with brunch sips at $6 each.
This Easter, feel free to enjoy a special brunch featuring a starter, entree, and Mini Indulgence dessert- all made from 100% peak-of-season produce, along with hand-crafted Brunch Sips cocktails. Three courses, and every choice is one you can feel good about.
Preview the menu and make your reservations at: Seasons52.com