Kids Zone Event - Charming Bead Bash
---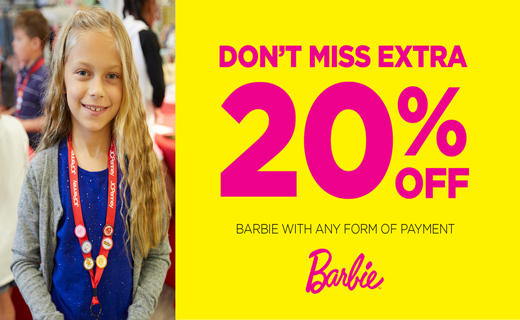 Help us celebrate Barbie's 60th! Kids will get to make a beaded necklace andbracelet, or two bracelets to share with a friend! Come get a Barbie balloon and a 20% off coupon for all Barbie products! In addition, receive a free collectors pin, a lanyard, an ID badge AND all Parents receive an extra special 1 Day shopping coupon.
Inside Track
Now through December 31, 2019
Inside Track is a health and community driven mall-walking program designed to encourage safe exerci...