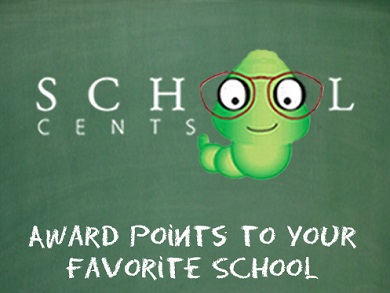 School Cents at Arden Fair
Now through July 31, 2017
Arden Fair wants to help you earn cash for local schools. It's easy! Shop Arden Fair, turn in your original receipts to Guest Services, and earn points to help your favorite school win CASH prizes! Your school will earn five (5) points for each dollar spent at any Arden Fair store or restaurant. Every school is a winner!
2016-2017 Final Rankings:
1st- William Land Elementary
2nd- Language Academy of Sacramento
3rd- Westlake Charter Elementary
4th- Martin Luther King Jr
5th- Star Academy Charter
6th- Merryhill Midtown Elementary
7th- Jefferson Elementary
8th- Sutterville Elementary
9th- Bridgeway Island Elementary
10th- Robla Elementary
11th- Natomas Charter School
12th- Arlene Hein Elementary
13th- Phoebe Hearst Elementary
14th- Tahoe Elementary
15th- David Lubin Elementary
16th- Elkhorn Village Elementary
School Cents will return on August 1, 2017 for the 2017-2018 school year.
If you have any questions, please call the School Cents Coordinators at (800) 762-1641.