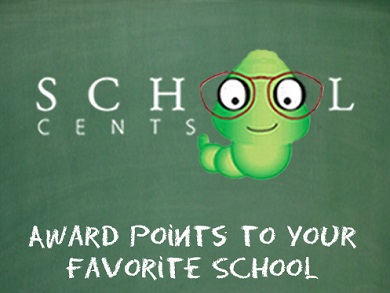 School Cents at Arden Fair
Now through April 30, 2017
Arden Fair wants to help you earn cash for local schools. It's easy! Shop Arden Fair, turn in your original receipts to Guest Services, and earn points to help your favorite school win CASH prizes! Your school will earn five (5) points for each dollar spent at any Arden Fair store or restaurant. Every school is a winner!
2016-2017 Participating Schools with points as of 1/31/17:
Arlene Hein Elementary- 81,465
Babcock Elementary- 44,370
Bridgeway Island Elementary- 158,340
Caleb Greenwood Elementary- 56,570
David Lubin Elementary- 90,835
Elkhorn Village Elementary- 69,095
Jefferson Elementary- 142,120
Language Academy of Sacramento- 297,795
Martin Luther King Jr. Elementary- 310,195
Merryhill Midtown Elementary- 166,300
Natomas Charter School- 105,010
Phoebe Hearst Elementary- 101,970
Robla Elementary- 175,485
Star Academy Charter School- 251,525
Sutterville Elementary- 152,880
Tahoe Elementary- 102,440
Westlake Charter School- 340,620
William Land Elementary- 458,225
Program Rules:
Schools must have a minimum of 40,000 points by December 31, 2016 to remain in the second half of the program and a minimum of 100,000 points by April 30, 2017 to receive a final award.
School Cents is not a receipt drive! It is based on actual dollars spent at Arden Fair by personal visits of supporters of participating schools.
Store employees may not be used to collect receipts for participating schools.
Receipts will not be accepted before August 1, 2016.
Receipts will not be accepted after April 30, 2017.
Receipts must be redeemed within 90 days of purchase date.
Schools in violation of program rules may be subject to removal from the School Cents program.
Schools must be present at final award ceremony to receive their award.
How to Turn in Your Receipts:

Option 1: Simply present your original receipts to Arden Fair Guest Services where they will be logged, stamped, and returned.

Option 2: Place your receipts in the provided envelope and drop in the School Cents Box located at Guest Services. No loose receipts will be accepted.
Option 3: Fill out the provided log sheet using your corresponding receipts. Attach all original receipts and present to Guest Services, or place in one of the envelopes provided and drop in the School Cents Box located at Guest Services. No loose receipts will be accepted.
How to Earn Points:
Option 1: Shop Arden Fair stores and restaurants and turn in your receipts.

Option 2: Attend Arden Fair Kids Club and earn 1000 bonus points. View upcoming Kids Club events.
Option 3: Shop these stores in February and receive TRIPLE points: Gamestop, Jamba Juice, Lucky Brand, PACSUN and SPORTSFEVER.
If you have any questions, please call the School Cents Coordinators at (800) 762-1641.