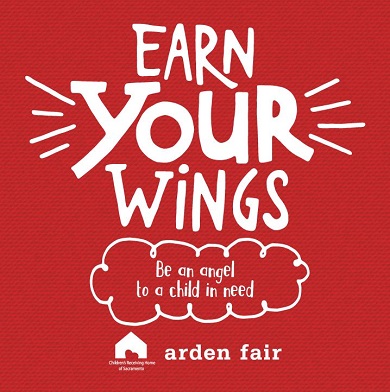 Earn Your Wings at the Angel Station
Now through December 23, 2016
Make a child's wish come true this holiday season. Here's how:
Visit the Angel Station in Center Court to pick out a tag for a child in need.
Purchase one or more items (gift cards are preferred for teens), or let us shop for you - designate your monetary gift to the Angel Tree Fund.
Bring unwrapped gifts to the Angel Station before December 23rd.
By making a donation you will receive your own pair of wings! #earnyourwings
The Angel Station will be open November 29 to December 23 from 11am to 7pm.
Learn more about The Children's Receiving Home of Sacramento
The Children's Receiving Home of Sacramento
3555 Auburn Blvd Sacramento, CA 95821
Tax ID #94-1322166